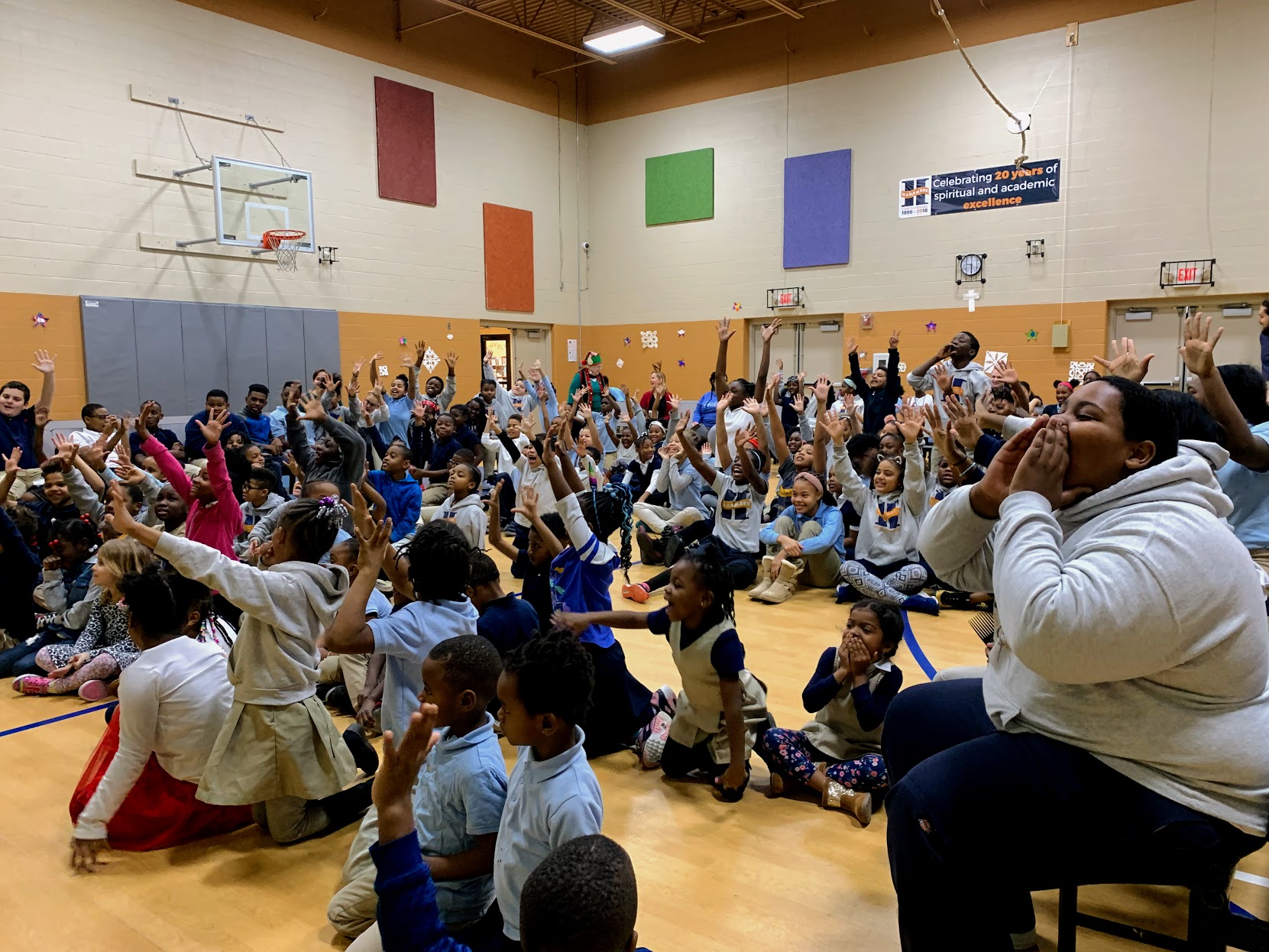 Harambee Fact Sheet
A High Performing Private School
Harambee is a high performing private school serving students in grades K-8. We are located in Columbus' South Linden neighborhood. Harambee operates on a year round school calendar.
Students Excel Academically
Harambee students regularly outperform peers from higher performing suburban districts. This is remarkable because 85% of students come from low-income households.
Most Students Attend Tuition Free
Most students who attend are recipients of the Ohio EdChoice Scholarship or other financial aid.
Year Round School Calendar
The school year begins at the end of July and ends in at the beginning of June. Studies show the year-round school calendar helps curb Summer learning loss and can reduce the achievement gap experienced in students from low income neighborhoods.
Transportation Provided
Columbus City Schools provides bussing for most students.
Hot Breakfasts and Lunches Daily
Qualifying students receive free or reduced price meals.
An Award Winning After School Program & Extra-Curriculars
Students in grades K-5 work with caring teachers & volunteers to complete homework after school, and middle school students participate in exciting extracurricular activities including Spoken Word Poetry, Automotive Engineering, and Web Design.
Student Run Social Enterprise & Hands on Economic Literacy
Students also participate in every aspect of running their own business, Harambee Imports, which funds a virtual school economy that students use to earn money, save, and make purchases!
Engaging Sunday Youth Groups for All Ages
Engaging youth groups for all ages that emphasize Bible study, prayer, friendships, and fun meet every Sunday.
Fun Summer Camps for Middle School Students
Students in grades 5-8 have the opportunity to attend an amazing Christian Summer camp each year at little to no cost.
Want to learn more or have questions?